The holidays are upon us! And with the holidays (especially this year) comes holiday shipping delays! I hope the information here will help you when trying to time when to place your order. All flowers in my shop are ready to ship so no need to wait for me to make the flowers. My goal is always to get you beautiful flowers on time and in perfect condition! Sugar flowers are fragile however so I recommend ordering at least a week or two in advance and ordering extras just in case.
My website provides shipping estimates however those estimates are  range of dates. If you need a more specific estimate please email me with your order details and your full address. I can also quote you different shipping options such as FedEx or UPS. I do my best to get orders out ASAP but all orders ship within 1-2 business days (that means orders placed on Thursday night or Friday may not ship until Monday). It's just me boxing up your orders in my little studio, with lots of love and foam padding, to ensure your packages get to you safely!
Due to the craziness that is 2020, there will probably be shipping delays on top of the normal holiday shipping delays. So priority mail, for example, normally takes 2 or 3 days, but may take 4 or even 5 days so please please order with time! The only guaranteed delivery date option is USPS Priority Express. And if you need your flowers rushed, definitely contact me before you order so I can confirm that your order will be delivered in time.
Here are some helpful photos to help you estimate shipping time frames:
USPS Priority Mail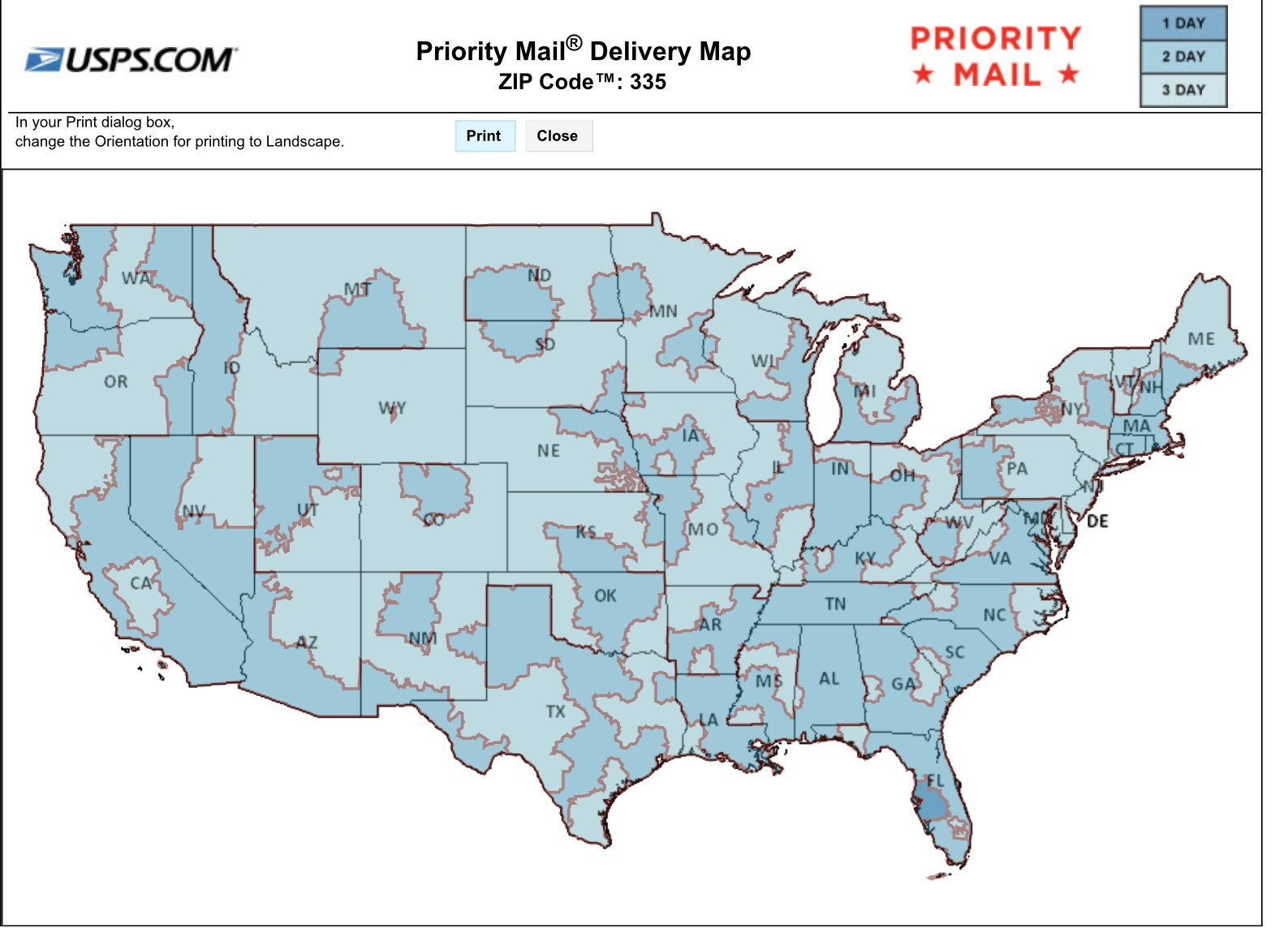 FedEx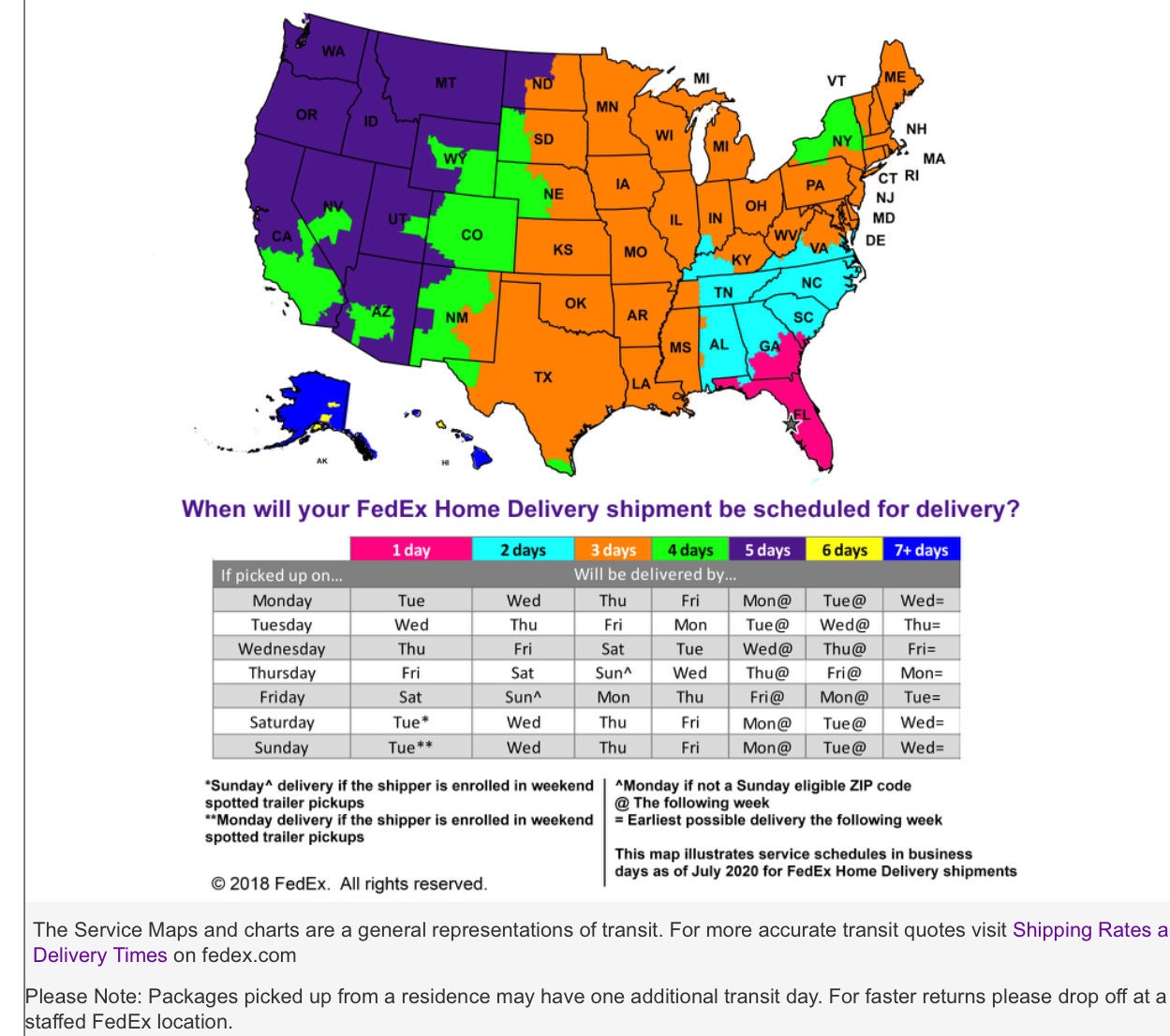 UPS Ground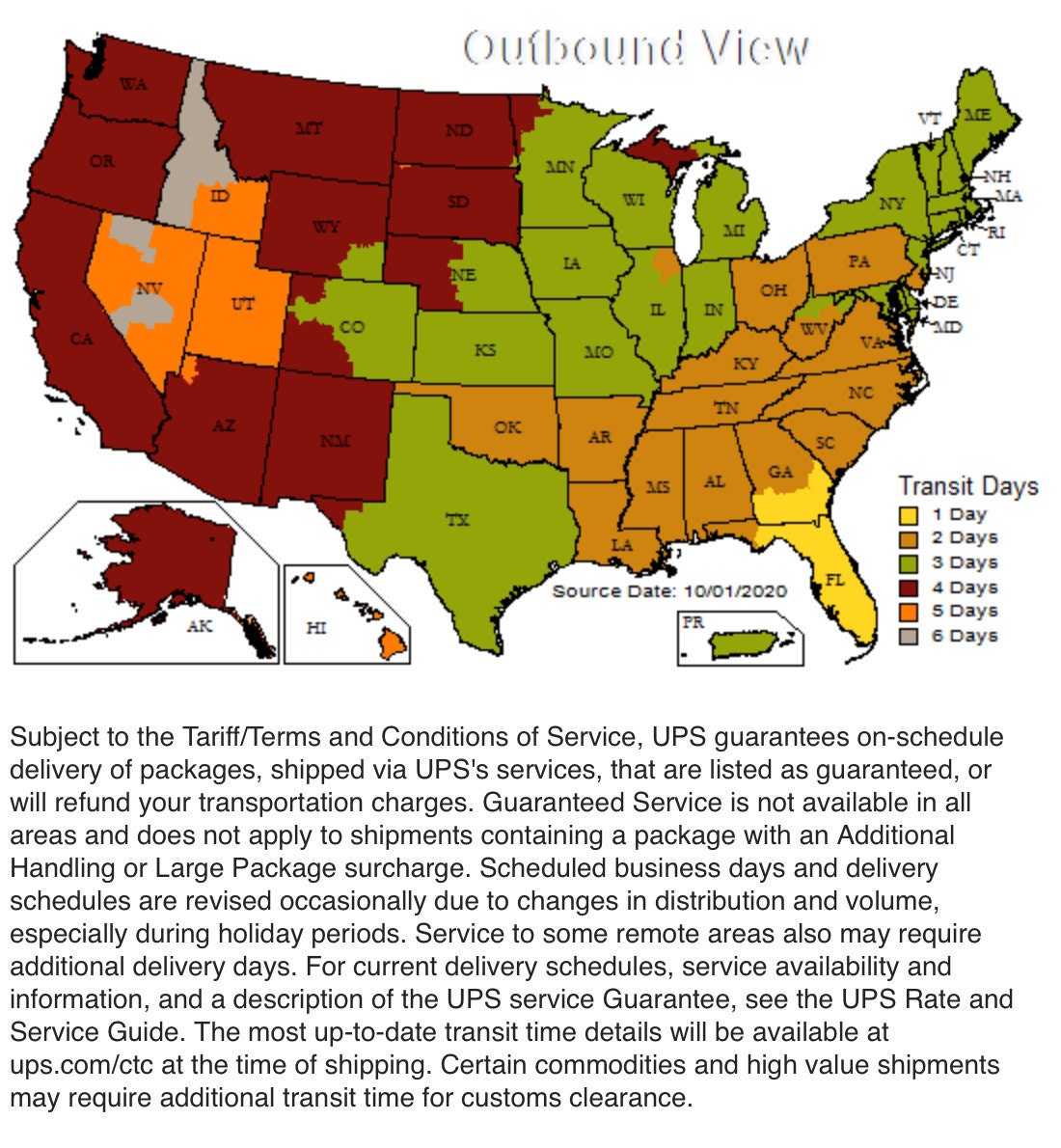 Holiday Hours
All orders placed after December 15th, 2020 will ship after Christmas. I normally completely close down the shop for the holidays but since I'll be staying home this Christmas I'd like to give you the chance to still place your orders! However I will ship after Christmas, so if you need your flowers before Christmas make sure you order before the 15th! I am always an email away as well if you have questions.
Finally, for custom orders, I currently only have a few spots open on my schedule to take custom orders for the next few months. Next year, I will be closed in March (exact dates TBD but I'll let you know when I know!!) for maternity leave (yay!) so if you need a custom order for a spring wedding next year, please get in touch soon. I want to be able to help you before I'm up to my elbows in diapers and baby kisses!
Please contact me with any questions you have about shipping times, custom orders, or just sugar flowers in general! I am always happy to help :)
Happy Thanksgiving! xoxo